In My Mailbox is a meme originally hosted by Kristi over at The Story Siren (click for more information) that shares all the new books you've bought, borrowed, received, or traded for the week.
I haven't bought any books this week, but I'm planning on buying a load of books with my new giftcards next week. I finished the books from last weeks haul, but I still have to write reviews. I got a bunch of new books from the library that I'm really excited about! :)
Library/for review: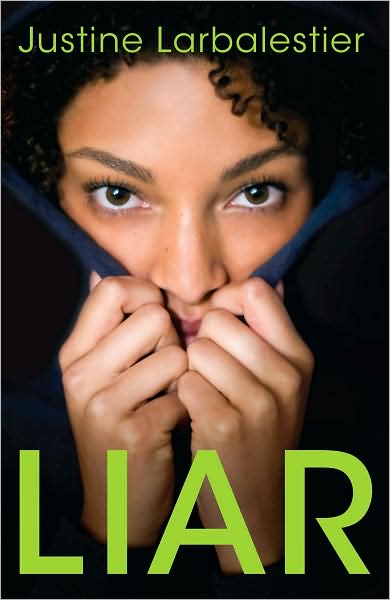 Liar by Justine Larbalestier
Summary: (taken from Goodreads)
Micah will freely admit that she's a compulsive liar, but that may be the one honest thing she'll ever tell you. Over the years she's duped her classmates, her teachers, and even her parents, and she's always managed to stay one step ahead of her lies. That is, until her boyfriend dies under brutal circumstances and her dishonesty begins to catch up with her. But is it possible to tell the truth when lying comes as naturally as breathing? Taking readers deep into the psyche of a young woman who will say just about anything to convince them—and herself—that she's finally come clean, Liar is a bone-chilling thriller that will have readers see-sawing between truths and lies right up to the end. Honestly.
I've been wanting to read this book forever and I finally got a hold of it! It looks like a really good read, so I'm really excited.
The Maze Runner by James Dashner
Summary: (taken from Goodreads)
When Thomas wakes up in the lift, the only thing he can remember is his first name. He has no recollection of his parents, his home, or how he got where he is. His memory is black. But he's not alone. When the lift's doors open, Thomas finds himself surrounded by kids who welcome him to the Glade, a large expanse enclosed by stone walls. Just like Thomas, the Gladers don't know why or how they got to the Glade. All they know is that every morning, for as long as they could remember, the stone doors to the maze that surrounds them have opened. Every night, they've closed tight. Every thirty days a new boy is delivered in the lift. And no one wants to be stuck in the maze after dark.

The Gladers were expecting Thomas's arrival. But the next day, a girl springs up—the first girl ever to arrive in the Glade. And more surprising yet is the message she delivers. The Gladers have always been convinced that if they can solve the maze that surrounds the Glade, they might be able to find their way home . . . wherever that may be. But it's looking more and more as if the maze is unsolvable.

And something about the girl's arrival is starting to make Thomas feel different. Something is telling him that he just might have some answers—if he can only find a way to retrieve the dark secrets locked within his own mind.
I absolutely love the Hunger Games series and someone said that the Maze Runner was kind of similar so I decided to check it out! It looks like an awesome book. Look out for a review very soon.
How To Say Goodbye in Robot by Natalie Stanford
Summary: (taken from Goodreads)
New to town, Beatrice is expecting her new best friend to be one of the girls she meets on the first day. But instead, the alphabet conspires to seat her next to Jonah, aka Ghost Boy, a quiet loner who hasn't made a new friend since third grade. Something about him, though, gets to Bea, and soon they form an unexpected friendship. It's not romance, exactly - but it's definitely love. Still, Bea can't quite dispel Jonah's gloom and doom - and as she finds out his family history, she understands why. Can Bea help Jonah? Or is he destined to vanish?
I thought this looked like a really interesting book
,
so I'm glad to finally get to read this!
All Unquiet Things by Anna Jarzab
Summary: (taken from Goodreads)
Carly: She was sweet. Smart. Self-destructive. She knew the secrets of Brighton Day School's most privileged students. Secrets that got her killed.

Neily: Dumped by Carly for a notorious bad boy, Neily didn't answer the phone call she made before she died. If he had, maybe he could have helped her. Now he can't get the image of her lifeless body out of his mind.

Audrey: She's the reason Carly got tangled up with Brighton's fast crowd in the first place, and now she regrets it—especially since she's convinced the police have put the wrong person in jail. Audrey thinks the murderer is someone at Brighton, and she wants Neily to help her find out who it is.

As reluctant allies Neily and Audrey dig into their shared past with Carly, her involvement with Brighton's dark goings-on comes to light. But figuring out how Carly and her killer fit into the twisted drama will force Audrey and Neily to face hard truths about themselves and the girl they couldn't save.
All Unquiet Things just came out on the 12th and I was lucky enough to get a copy to read!
Rage by Julie Anne Peters
Summary: (taken from Goodreads)
Johanna is steadfast, patient, reliable; the go-to girl, the one everyone can count on. But always being there for others can't give Johanna everything she needs—it can't give her Reeve Hartt.

Reeve is fierce, beautiful, wounded, elusive; a flame that draws Johanna's fluttering moth. Johanna is determined to get her, against all advice, and to help her, against all reason. But love isn't always reasonable, right?

In the precarious place where attraction and need collide, a teenager experiences the dark side of a first love, and struggles to find her way into a new light.
I'm not really sure about this one, but I'm ready to give it a chance.
What's in your mailbox?